Welcome to Three Rivers Fly Fishers!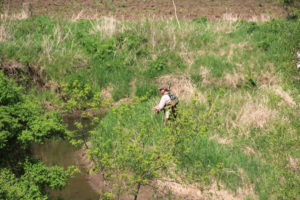 The Three Rivers Fly Fishers is a group of men and women with a common interest in the sport of fly fishing. We are located in Fort Wayne, Indiana and serve anglers from the tri-state area surrounding Fort Wayne. We seek to promote fly fishing, educate our members and the public on the techniques of the sport, participate in efforts to preserve and protect our natural resources and enjoy the fellowship of other fly fishermen.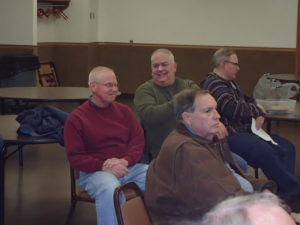 Meetings are Scheduled eight times per year including the months of January, February, March, April, May, September, October and November and are open to the public. The meetings include featured speakers and presentations on various fly fishing topics. Occasionally, members who have taken interesting or exotic trips will recount their experiences in presentations to the members. Our meetings often involve lively discussion and the open exchange of ideas and techniques.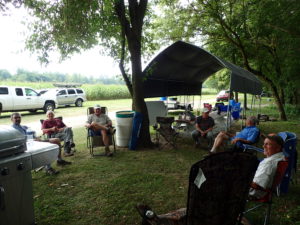 In addition to the monthly meetings, we sponsor several annual outings to enable our members and their guests to put their skills into practice. Typically, these outings are held at the rivers and lakes in the tri-state area surrounding Fort Wayne. The club also conducts classes on fly tying, fly casting and various other fly fishing techniques. In addition, we participate in local conservation efforts
We publish a quarterly newsletter to keep members informed of meeting dates, programs, fishing information and other items of interest to the club.
Our members include individuals with varying levels of skill and experience in fly fishing. Those who are just becoming interested in the sport are especially welcome at our meetings where they will find members who can provide assistance on just about any aspect of fly fishing. Our common bond is enthusiasm and enjoyment of the sport. Come join us at our next meeting.